EOlife® – assisting ventilation
Measures quality on manual ventilations
EOlife is a smart system that measures ventilation parameters and provides first aiders with real-time feedback on the quality of the manual ventilation given to the patient. A feature of the A.I. system allows auto-interpretation of the measured variables based on the patient's profile.
This medical device is designed to manage adult patients in cardiopulmonary or respiratory arrest. It is designed for use by advanced and basic life supports.
Cardiac arrest
Cardiac arrest is still the leading cause of death worldwide and survival rates remain below 5%. One of the main challenges facing emergency first aid teams is providing patients with enough oxygen, whilst avoiding hyperventilation which, according to recent international studies, occurs in almost 80% of cases.
EOlife® improves manual ventilation efficacy by over 70 %*.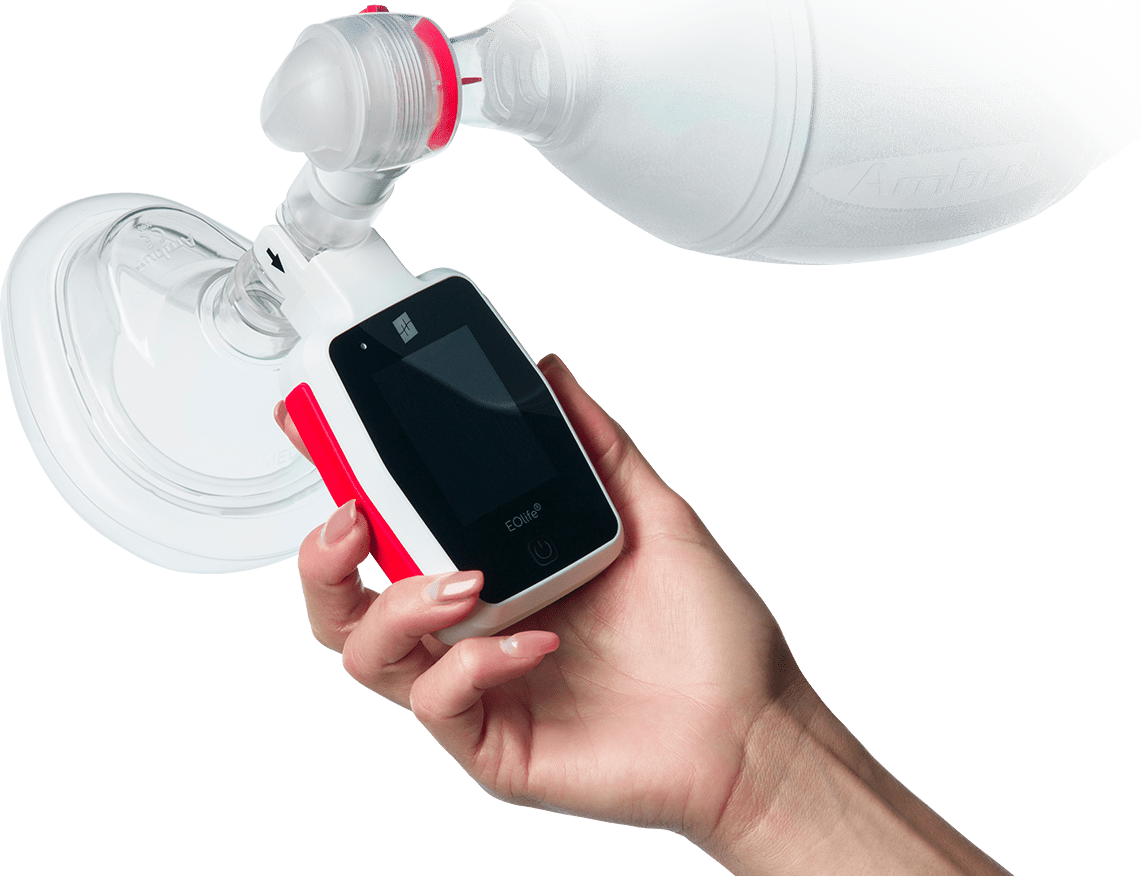 * Khoury A, De Luca A, Sall FS, Pazart L, Capellier G. Ventilation feedback device for manual ventilation in simulated respiratory arrest a crossover manikin study Scand J Trauma Resusc Emerg Med. 2019 Oct 22;27(1):93